Makepeace Pump Track
Our newest outdoor recreation asset for Naples youth and BMX/mountain bikers of all skills and ages, this professionally designed pump track is just off the Green Thumb Trail.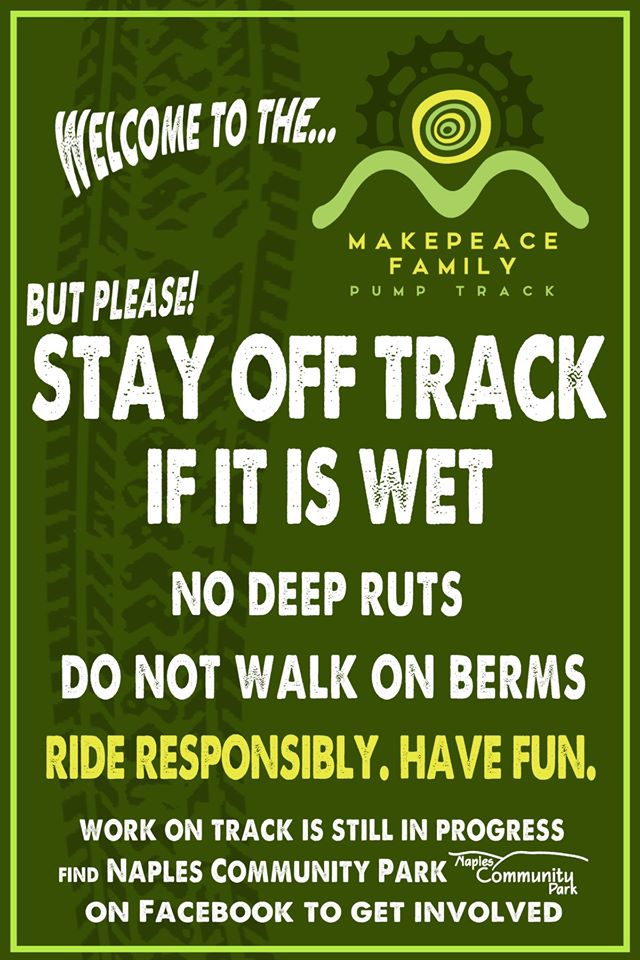 Check out this video to learn how to ride a pump track.
Pump Track History
The Makepeace Memorial Pump Track was created for the enjoyment of the Naples Community in dedication to the Makepeace family. Jeff, Jennifer, Benjamin (Benny), and Addison (Addy) Makepeace were constantly exploring and enjoying new outdoor activities together. Jeff grew up in the Naples Valley and graduated from Naples Central School in 1989. He is remembered by his family and friends as one of the most caring, adventurous, intelligent, and humorous people they will ever know. Jeff, his loving wife Jennifer, and their two beautiful children Benny and Addy would have enjoyed riding and sharing the pump track with everyone immensely. It is in honor of their loving memory that the pump track was built and dedicated for all to enjoy.